---
Frank Thomas Interiors is nestled in the heart of Nottinghamshire and is the treasure trove of thousands of amazing designer fabrics ranging from super contemporary to calm and classic.

With over 20 years experience of curtain making and interior design Jane's creations grace the homes of the the great and the good throughout the Midlands. Having an addiction to fabrics, Jane's collection has grown to the extent that we are planning an expansion in the near future. This addiction has been inherited by Frankie, Jane's daughter, who is the other half of the team.

This dynamic duo are on hand to share their wealth of knowledge and enthusiasm for soft furnishings.
---
Shop Open by Appointment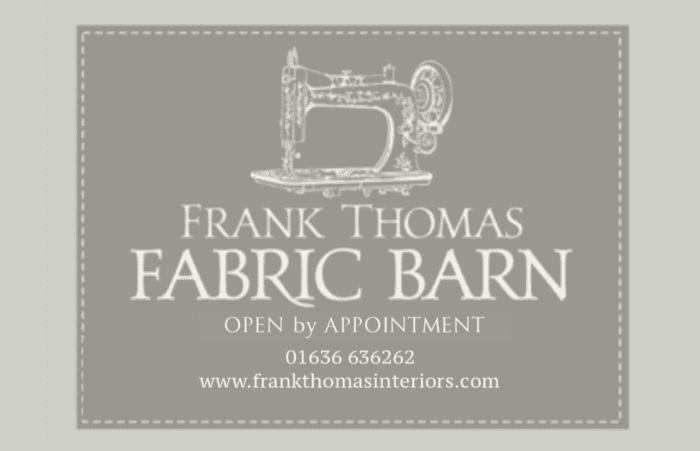 If you would like to make an appointment, please ring 01636 636262 to discuss a suitable time for you to visit.
Online Shop
Browse our comprehensive collection in our online shop and order securely via credit card or Paypal.
Office Hours
Our office is open from 11am to 5pm on Monday and Tuesday to answer your phone calls. Outside of these times, please contact us by email here: CONTACT US... If we are with customers, in the shop or making curtains we can't answer the phone.